Todd Bentley - the fall and the fallout!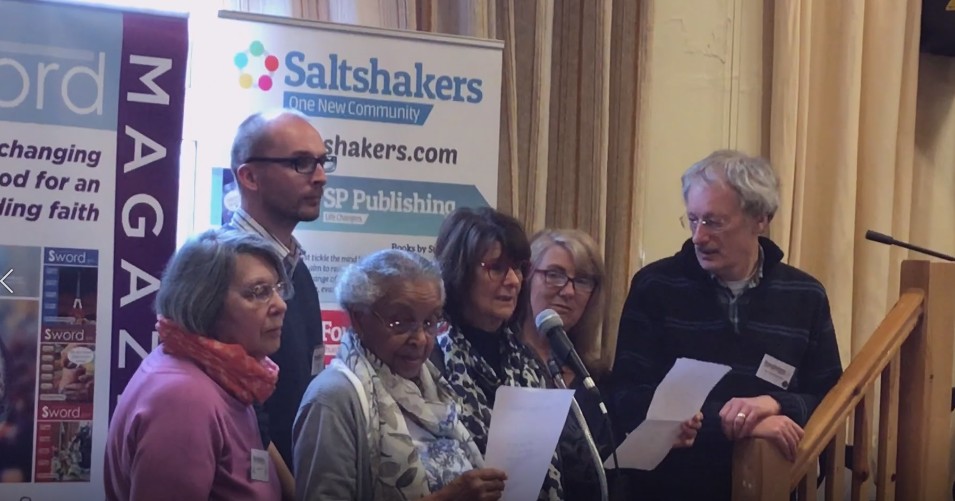 Yes, we are called to show mercy, not to wallow in righteous judgement and, hey, think of his wife and kids ... but ... a BIG BUT ... this guy freely fell into the arms of the marketeers of God.tv and welcomed our praise, adulation and worship while the going was good.
Forget all that - what is the World saying!? For once their cynicism is going to be spot on and the cause of world evangelism has taken a mighty blow to the ribs. And the reason for this?
We first set the scene with an extract from the Board of Directors of Todd Bentley's own ministry (founded by Todd himself as a vehicle for his efforts), Fresh Fire Ministries, on August 12th.
"The Lord's blessings and abundance have been so evident on the ministry during this season of intense activity and we rejoice in seeing and being able to participate in what we believe is only the beginning of a worldwide awakening. It is with considerable sadness then, that we must temper the jubilation we know you all feel with the sobering news that Todd and Shonnah Bentley are presently experiencing significant friction in their relationship and are currently separated. We want to affirm that there has been no sexual immorality on the part of either Todd or Shonnah, nor has there ever been." (italics mine)
So he's human after all, you will say. Hundreds of days on end, on revival duty, can take a toll on a marriage I suppose. That would be a fair response to the news. But there's more. Three days later, the Board of Directors posted a new announcement (read it yourself on http://www.freshfire.ca/index.php?Id=1065&pid=8):
"We wish to acknowledge, however, that since our last statement from the Fresh Fire Board of Directors, we have discovered new information revealing that Todd Bentley has entered into an unhealthy relationship on an emotional level with a female member of his staff. In light of this new information and in consultation with his leaders and advisors, Todd Bentley has agreed to step down from his position on the Board of Directors and to refrain from all public ministry for a season to receive counsel in his personal life."
Yes, he is human and there are pressures. But, hey, this was THE revival, we were told, pumped into millions of homes worldwide. Todd Bentley allowed himself to front this whole thing ("Todd Bentley's Florida Healing Outpouring" was the billing given to him by God.tv, who subjected us to a promo video of Todd everytime we entered their website), was prayed over publicly by the whole gang of revival "apostles" as today's man of God. And, remember, all this time, Todd knew and never told. While he was preaching, healing, shouting, encouraging, "bamming" and proclaiming, Todd knew and never told. Todd knew that his marriage was not OK, even dragged his poor wife on stage during his "commissioning" by the apostles. All that time Todd knew and never told - his own Board of Directors evidently didn't even know, the people who he was accountable to, who were covering him. But Todd didn't just have a broken marriage, but he was carrying on with a female member of staff! This is sordid, this is dishonouring at the best of times, but for the man at the helm of "the greatest revival this World has ever seen ....", it was inexcusable.
Yes, this has been a rant, but for one reason only - the damage this has done to the wider body of Christians worldwide. To the secular world we are all tarred with the same brush. We've had to put up with the dithering Anglicans, gay clergy and unbelieving bishops. Now this! As I said, we live in a cynical world. The Florida Revival made many claims, supported by umpteen prophecies and endorsements by prominent Christians. And, thanks to the media, however much good the revival may have been to some, how many people have truly been healed through it, the revival was ALWAYS billed as TODD BENTLEY'S revival. To bring the whole thing down in the eyes of the World, you just had to bring him down. I hear deep chuckling from deep places.
The reaction of God.tv has been telling. Dropped the whole thing like a hot potato. Now tell us Christians that the whole thing wasn't about Todd Bentley. When are we going to stop hinging our faith on individuals?
Perhaps we can all move on now, a lesson learnt?
Submitted by saltysteve on Sun, 08/17/2008 - 08:43